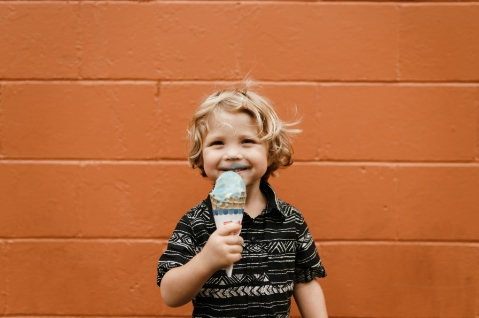 Donating a vehicle is a great way to help support Goodwill's work in the community. There are also several other great ways to support Goodwill, such donating clothing or shopping at one of their many thrift stores located in the Washington DC Metro Area. Goodwill's thrift stores are full of bargains on gently used clothing and household items.
Additionally, Goodwill stores also are participating in the "Share a Smile" campaign to help raise additional funds for their job training and employment programs. The Share a Smile campaign is a campaign that allows thrift store customers to purchase a "Smiling G" for just $1 at the time of their purchase.
The Share a Smile Campaign is a great way for Goodwill to reach out to the community for donations. In just two weeks this past December, Goodwill sold a record-breaking 5,100 smiles. Before those two weeks, Goodwill stores had sold $2,418 worth of smiles, adding up to a total of $7,518! So, even though a $1 purchase of a Smiling G may seem like a very small contribution, it actually makes a big difference when so many generous Goodwill supporters chip in.
Goodwill's mission is to transform lives and communities through the power of education and employment, and the money from the Share a Smile campaign will help support Goodwill of Greater Washington in carrying out their mission. Goodwill's services include Job Placement and Retention, Career and Life Skills Training, and a variety of disability services to help those with disabilities gain steady employment. Thanks to all the generous Goodwill shoppers who contributed to the campaign!

If you are looking for another way to support Goodwill now that the Share a Smile campaign has ended, you should consider making a car donation. The car donation process is very quick and easy. Click the blue donate button below to make your donation to Goodwill today!